Put your message in motion with our LED billboard trucks!
Contact us today for more info!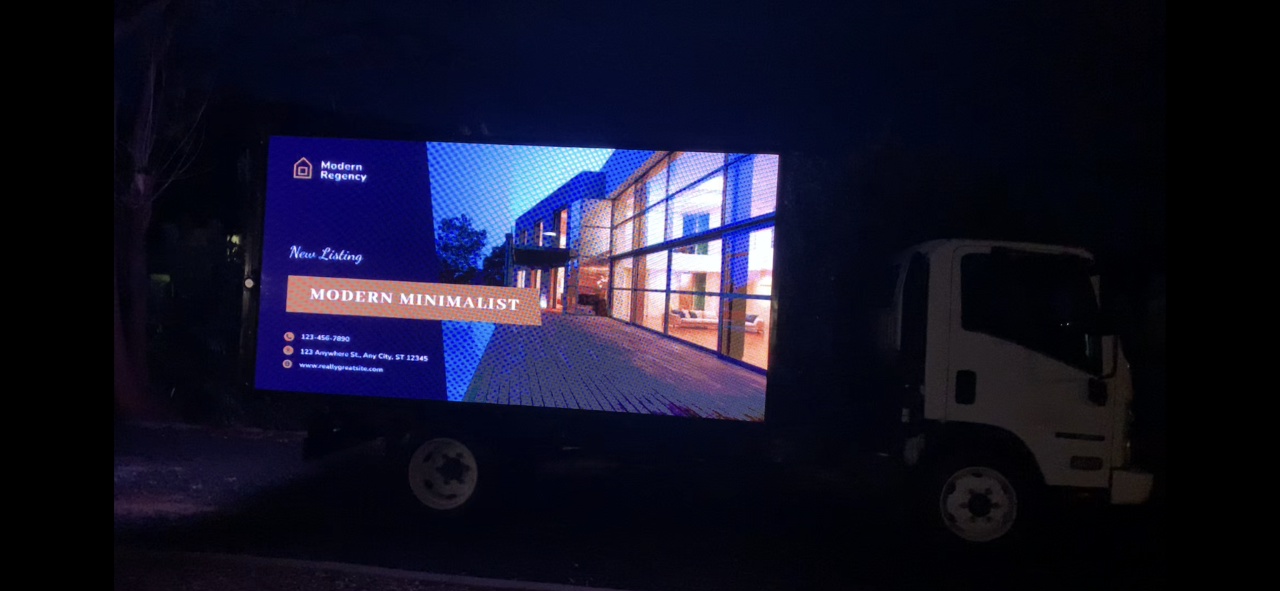 Get Seen
Our trucks are highly visible throughout southern Utah. Make sure your brand is seen by your customers. According to surveys done by Outdoor Advertising Magazine, 3M, and the American Trucking Association, mobile billboard trucks had a very high customer recall rate and 96% of participants thought mobile billboard trucks were more effective than traditional outdoor advertising.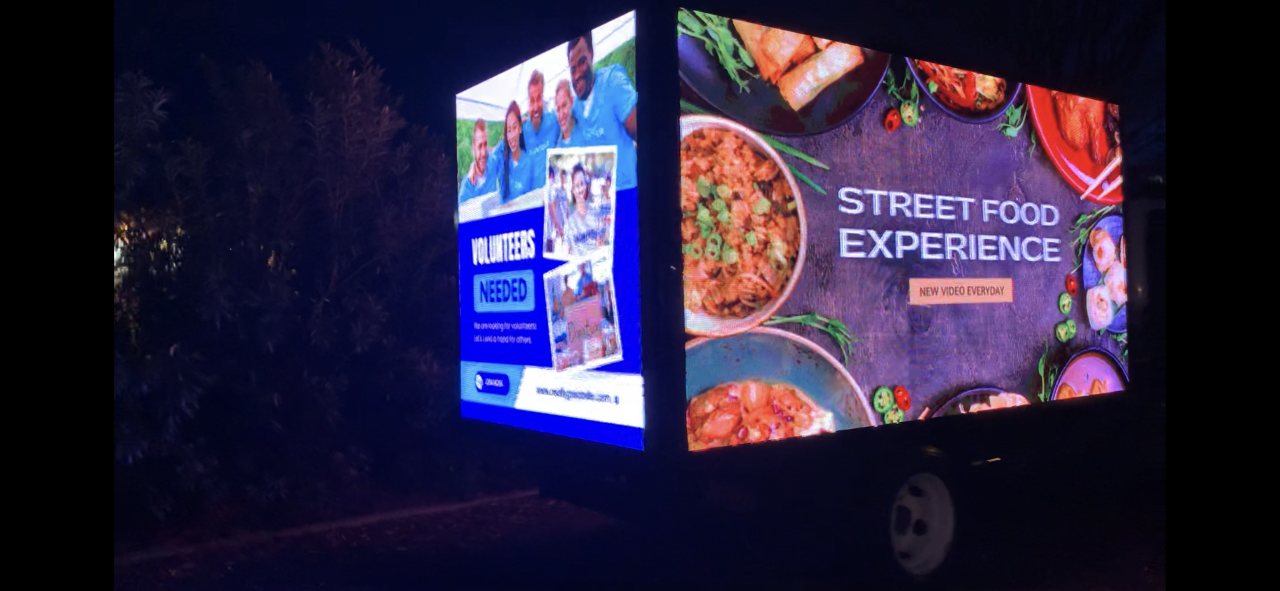 Get Moving
It's hard to miss our trucks. Our LED billboards capture attention from a distance.
Here are some ways we can serve you:
-Business advertising (general advertising, grand openings, special announcements, hiring, etc.)
– Birthday parties (such as gaming or movies)
– Outdoor movies
– Sports events
– Missionary "welcome home" banners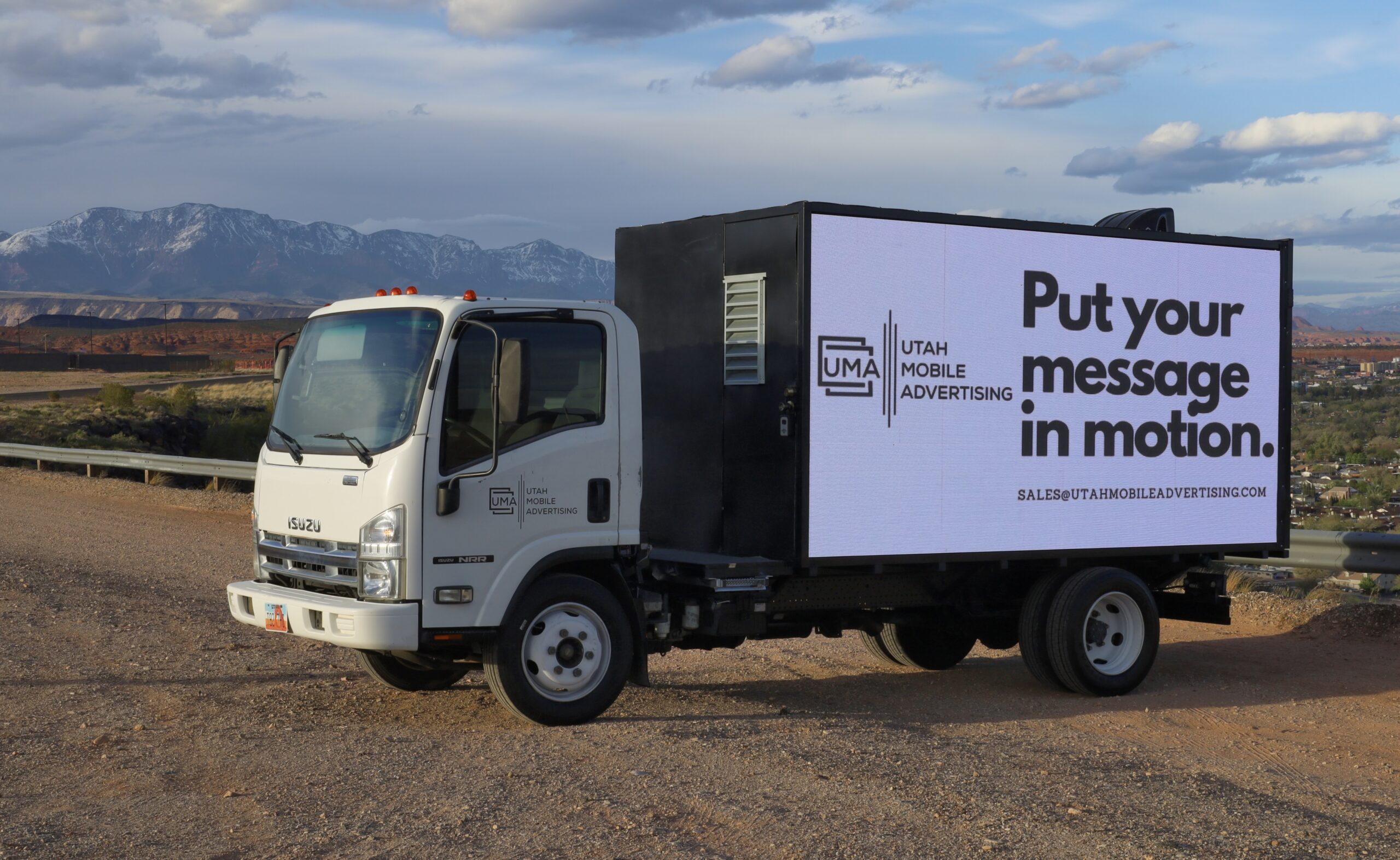 Get UMA
With your advertising on our trucks, your message is put in motion around the southern Utah area.